---
902061ar-Copy

---
The Machine and the Poet : Péloquin et Sauvageau (2016)
---
Micheline Coulombe Saint-Marcoux was born in Notre-Dame-de-la-Doré, in the Lac Saint-Jean region of Québec, on August 9, 1938. Her childhood, close to nature and filled with family song, was to influence her later electroacoustic work in its exploration of the voice (Arksalalartôq) and its evocation of natural landscapes (Moustières).
To extend her musical training, she moved to Montréal in 1958 to study at the Institut Cardinal-Léger, with Yvonne Hubert. She then studied composition with Claude Champagne at the École de musique Vincent-d'Indy, from 1960 to '63, and with Clermont Pépin at the Conservatoire de musique de Montréal, from 1963 to '67. In October 1982, in an interview with Lyse Richer (1984), Coulombe Saint-Marcoux credited Pépin with developing her organization of compositional form, and said of Champagne that he gave her the opportunity to write openly what she had been doing for a long time in secret. (…)
---
---
---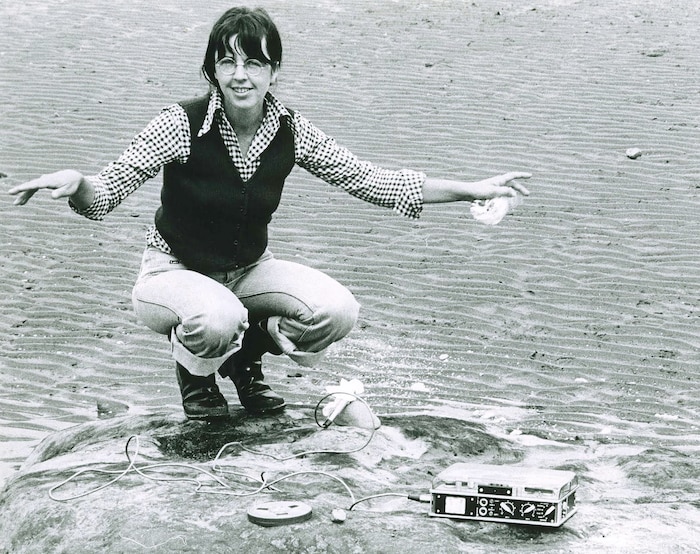 MARCELLE DESCHÊNES
---
Early electronic music in Quebec (by Roger Tellier Craig for Red Bull Music Academy, 2016)
---
---
---
---
ANN SOUTHAM
Ann Southam, CM (4 February 1937 – 25 November 2010) was a Canadian composer and music teacher. She was born Winnipeg, Manitoba in 1937, and lived most of her life in Toronto, Ontario. Her father, Kenneth Gordon Southam, was a great-grandson of newspaper baron William Southam.She began composing at age 15 after attending a summer music camp at the Banff School (now known as The Banff Centre). She studied composition with Samuel Dolin at the Royal Conservatory of Music. She studied piano with Pierre Souvairan and electronic music with Gustav Ciamaga at the University of Toronto from 1960 to 1963. She began teaching at the Royal Conservatory of Music in 1966.She was a founding member, first president (1980–88), life member (2002) and honorary president (2007) of the Association of Canadian Women Composers.
Southam's early works are lyrical atonal pieces written in a Romantic style, and lyricism remained an important element of her later electronic scores. She also worked with 12-tone techniques.
In 1966 she was introduced to Patricia Beatty, a Canadian choreographer who had just returned from studying modern dance in New York. Shortly afterward, Southam began working on a new score for Beatty's adaptation of Macbeth and the two became friends. In the 1980s, Southam began developing an interest in music by American minimalists Terry Riley and Steve Reich. Her composition Glass Houses (1981) is constructed from short tonal units that combine and re-combine, creating an overall sense of lyricism.